We provide fast and affordable services for your projects.
Why Us?
Dependable & Reliable
We strive to be more that simply a fulfillment company. JSF will become the gateway to your customers, delivering lasting impressions and confidence in your company as well as ours.
Inspired & Constantly Improving
Our futures are bound together. When our clients excel we can flourish together. We are inspired to be all you wish a fulfillment service can be, and so much more.
We Simply Care
Dedication beyond measure. Your customer care associate will guide you through all aspects of preparing your products for transportation. Safely packaging and insuring them, and providing timely prompt updates through transit form our facility to your customers door. Take the worry away.
Who We Are?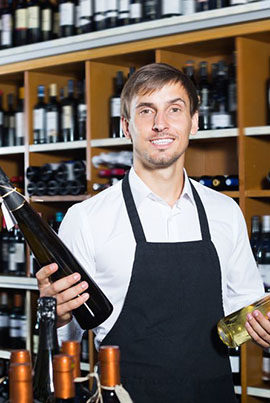 Jackson Street Fulfillment, LLC has been developing through customer request and support to offer more services from our partner company, Jackson Street Wine Warehouse, LLC.

We now partner to offer an improved array of services associated with wine, shipping, and storage from beginning to end. Let us help make it easy.
"I've learned that people will forget what you said, people will forget what you did, but people will never forget how you made them feel." Maya Angelou